About PowerSlim
PowerSlim is not just another weight management concept. We are on a mission.
PowerSlims mission is to transform and coach people to live their lives with vitality, confidence and happiness with a proven weight management concept. We offer every person the opportunity to lose weight successfully and to maintain this weight through professional and personal support from a PowerSlim coach, allowing people to enjoy life to the fullest and with confidence.
We help people to lose weight permanently, not by eating less but by eating differently
The PowerSlim Concept
Our unique combination of products, a personal treatment plan and assistance of a PowerSlim coach are the building blocks of our concept.
The PowerSlim weight loss programme is divided into phases, aimed at losing weight, adopting a healthy eating pattern and learning to maintain a target weight. Clients visit the nutritional coach weekly to get weighed and to discuss the results, until the target weight has been reached. The coach then continues to supervise clients for at least 1 year, during the so-called stabilisation phase.
More than 140 tasty products makes it easy for clients to stick to the Power Slim programme. The products have a balanced composition, with lots of protein and limited carbohydrates, which stimulates fat burning while supporting the body's metabolism.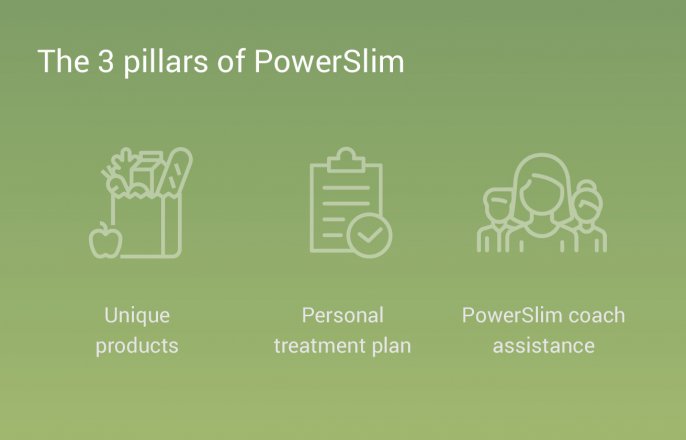 Well established organisation in Europe
PowerSlim has accredited PowerSlim Centers in the Netherlands, Belgium, Germany and Austria. But we want more.
With almost 500 PowerSlim centers in the Netherlands, Belgium, Germany and Austria we have a solid base to start from. But we want more. Our European objective is to open new market entrees such as France, Spain, Italy, UK, Norway, Sweden, Denmark and Portugal.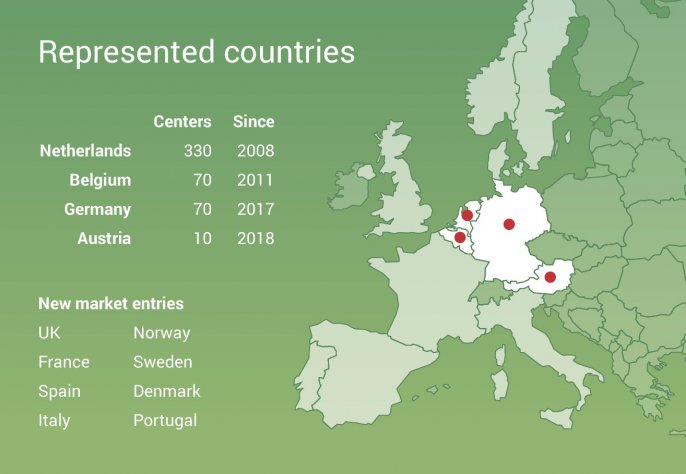 Our team is up to the job
The PowerSlim team consists of several experts who are eager to expand the PowerSlim concept through Europe, and beyond.
PowerSlim was developed by Eric Wakker in Belgium in 2004. Three years later it was introduced in the Netherlands. Together with Hylke Boelens, a dietician, and a team of marketing, sales and logistics experts, he further developed and refined the concept.
The company boasts a wealth of experience, both at operational and organizational level. The know-how of the PowerSlim entrepreneurs at the PowerSlim Center is constantly pooled and shared with other entrepreneurs.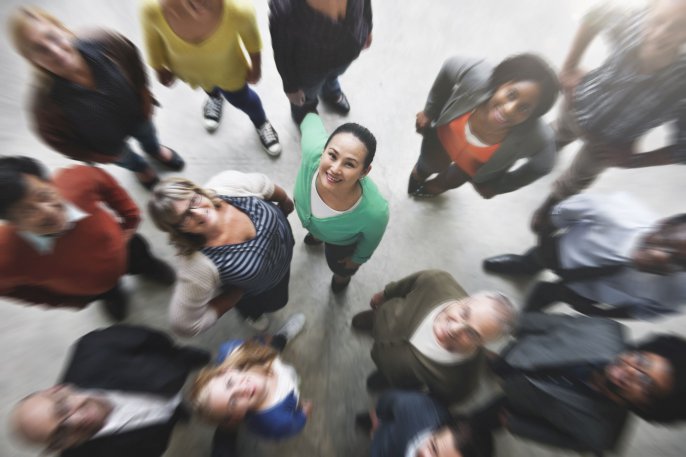 Proven and successful concept
Founded in 2004.
Obesity and excess weight are major and growing issues worldwide. In this framework, the PowerSlim concept can tap into countless opportunities. Our ambition to launch PowerSlim Centers internationally was the next logical step. Therefore, we founded PowerSlim International B.V. in 2013.
This organization focuses on the international expansion of the concept. Currently with more then 400 PowerSlim centers in the Netherlands, Belgium, Germany and Austria. We learned that the quality of our growth is more important than the speed because we want to guarantee a sustainable growth nationally and internationally of the PowerSlim brand.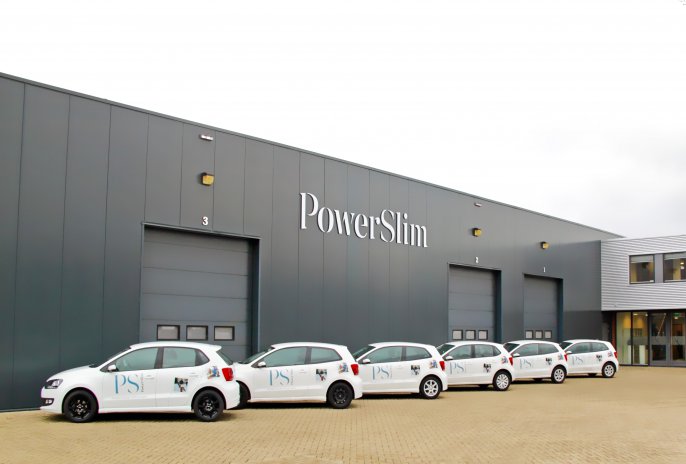 Download franchise paper
Please leave your details and receive the franchise paper with details about the concept. You'll receive the document instantly at your e-mail address.